Special instructions for Clomid (Clomiphene)
Clomid is a drug which affects the reproductive and endocrine systems of the female body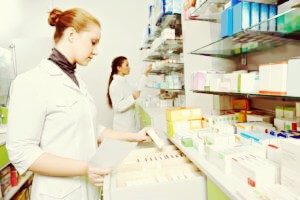 In order to receive the desired effect without experiencing any side effects or harming ones health, it is necessary not only to carefully follow the instructions but also to follow any special instructions for the drug. The peculiarities of taking the drug will be discussed in this article.
Routine checkup with a gynecologist
The standard dosage and regimen of Clomid is not suitable for every woman. However, deviations from the norm can be discovered during the treatment. Therefore, during the treatment a woman should undergo regular examinations by a gynecologist.
During such an exam, the doctor checks the ovarian function, performs a vaginal examination and observes the "pupil" phenomenon. These studies allow him to assess the body's response to treatment and, if necessary, adjust the dosage clomiphene.
Multifetation (multiple pregnancy)
Clomiphene significantly increases a woman's chance of multiple pregnancy. If the birth of twins is not included in the plans of a birthmother, one should bring some changes into the treatment process or to switch to other medicine.
The effect from Clomiphene of conceiving twins has been described in detail in the relevant material on this website.
Safety measures
While being treated with Clomiphene, it is advised to avoid work that requires a high level of concentration and quick psychomotor reactions. Some retardation of reflexes is a common phenomenon whilst taking medication to stimulate ovulation. Women that deal with making important decisions in their work life should consider taking some time off during treatment.
Also, when taking Clomiphene it is necessary to pay extra attention while driving. If the patient feels that she or he will not be able to react to changing situations on the road, the use of private vehicles should be avoided.
Storage conditions
Improper storage of Clomiphene may damage the pills and the drug may lose its therapeutic properties. To avoid this, the drug should be placed in a dry place, isolated from sunlight and moisture. Clomiphene storage temperature should be 15-30 degrees Celsius. The period of validity for the drug is 3 years. It is prohibited to take the drug past its expiration date.
In addition, it is important to ensure that the storage place of Clomiphene is not available for children.